Published on Oct 29, 2018
The hall underwent extensive renovations throughout 2012, and along with many grants and much fundraising, and generous donations, borrowed $125,000.
Since then we have done other improvements, such as paving the parking lot, installing heat pumps, a new double oven propane stove and exterior lighting.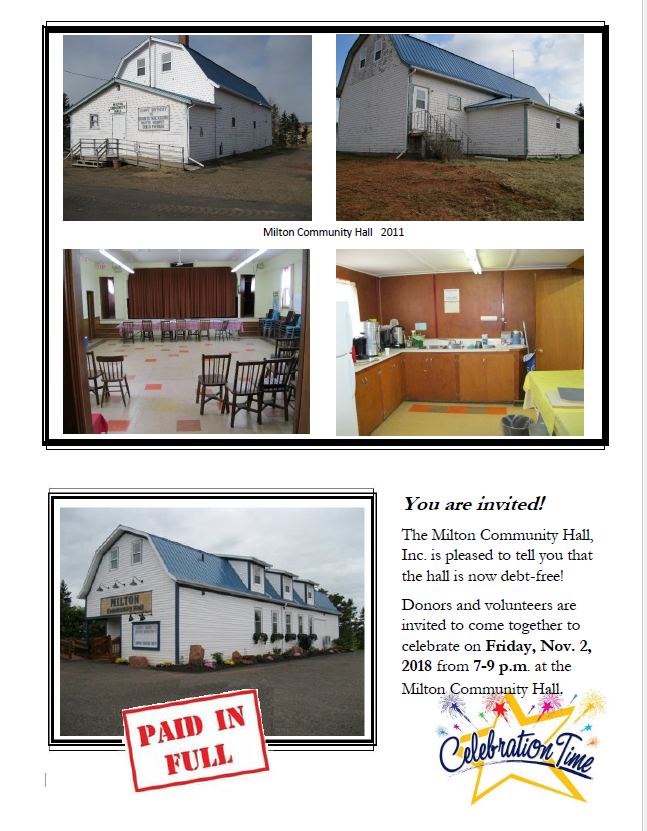 We are delighted to say that the bank loan was paid off this month, and we are having a celebration on this Friday from 7-9 for all our volunteers, donors and special folks who helped make this happen! If you are one of those fine folks, we hope you can join us!